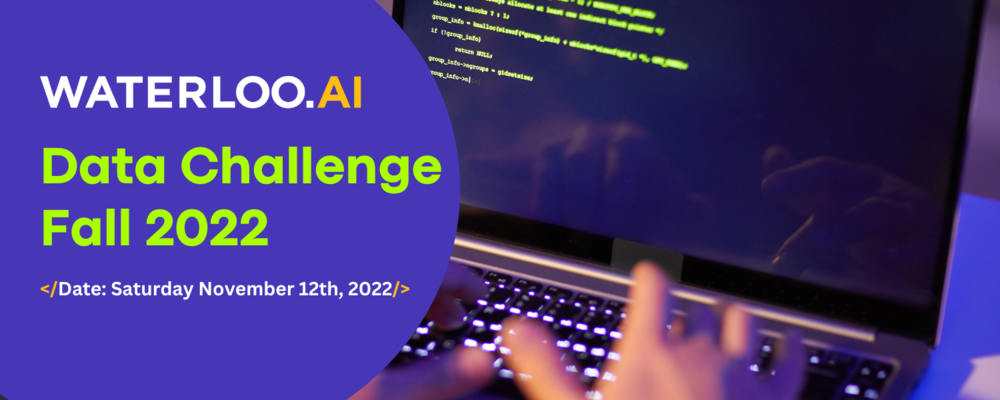 Join us and our Industry host, Musashi AI for this exciting data challenge focused on a computer vision opportunity. You and your team of 3-4 students will compete against others in this challenge for prizes and opportunities for the top teams. This event is exclusive to University of Waterloo students.
Date: Saturday November 12th, 2022 | 7:30 AM – 8:00 PM EDT
Time: 7:30am – 8:00pm
Location: Davis Centre – DC 1350 (First floor)
Agenda:
7:15am – 7:45am | Arrival & Registration
7:45am – 8:00am | Musashi AI Introduction
8:00am – 8:15am | Problem Statement
8:00am | Data Challenge Begins
6:00pm | Development Ends
6:00pm – 8:00pm | Presentations to Panel of Judges
UW Catering:
7:30am – 8:00am | Breakfast: Pastries, Coffee, Tea, Juice, Water
12:00pm – 2:00pm | Lunch: Selection of Sandwiches, Carrots & Celery with Ranch, Cookie, and Water
6:00pm – 8:00pm | Dinner: Pizza and Water
More Details:
Build a team of 3-4 Students (coordinate with peers prior to event date)
Computer vision and deep learning experience is necessary
Each Team gets $250 of Cloud Credits
Top 3 Teams: 1st: $1500, 2nd: $1000, 3rd: $500
Registration for this event will be capped at 100 participants (74/100 spots filled).
If you have any questions or concerns please reach out to Jacob Witmer, Waterloo.AI's Admin Assistant at jacob.witmer@uwaterloo.ca.
External Link: https://uwaterloo.ca/artificial-intelligence-institute/events/waterlooai-data-challenge-fall-2022