Martin Bufi explains some of the challenges and emerging applications for Deep Learning/AI in a recent article from Vision Systems Design.
https://www.vision-systems.com/boards-software/article/14289604/challenges-and-emerging-applications-for-deep-learningai
Martin Bufi, AI Technology Manager at Musashi AI adds, "The biggest challenge for implementing deep learning/AI is the availability of large amounts of high-quality data and computational resources. Deep learning algorithms require a vast amount of data to train and validate their models, and they can be computationally intensive. Additionally, it can be challenging to design deep learning models that generalize well to new, unseen data, and to interpret the internal workings of these models."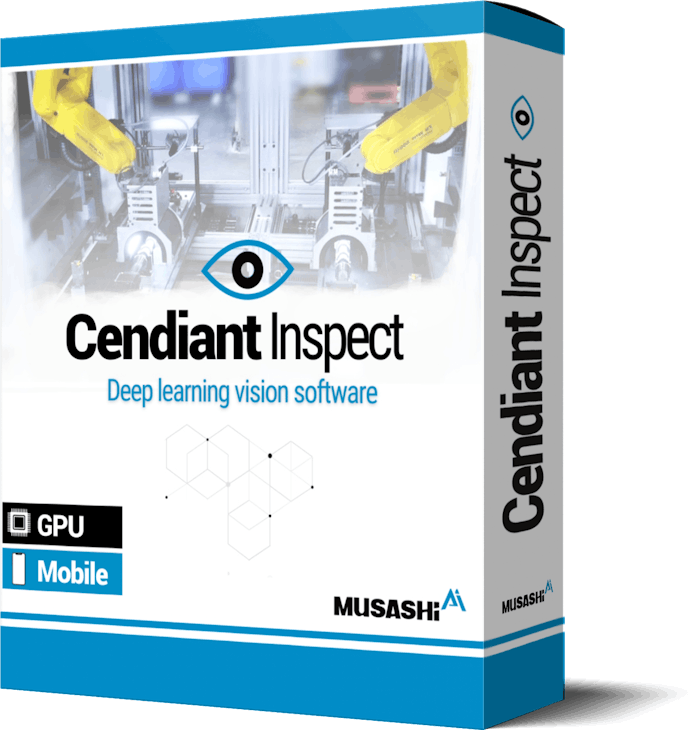 Cendiant™ Inspect (Figure 6) is deep learning-based inspection software developed by Musashi AI as part of a turnkey AI solution for surface inspection of complex parts. In addition to detection and classification of visual defects, the software can be deployed for gauging, process completeness and assembly verification checks. Cendiant Inspect utilizes Active i™ technology where active intelligence is achieved by the AI though a proprietary network architecture of two independent anomaly and segmentation algorithms communicating inspection outputs and optimizing via a designed feedback loop. The result is an AI solution for complex inspection with low data requirements.